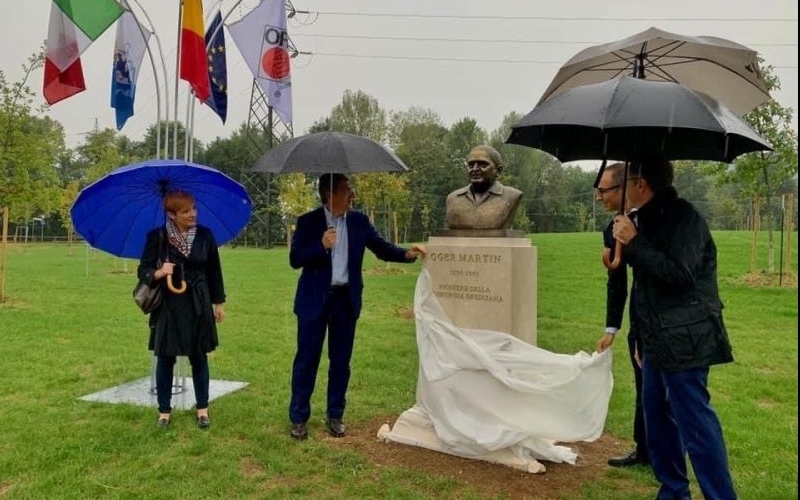 Yesterday the commemorative bust of Oger Martin was inaugurated in the park of Via del Gallo in Brescia, before the mayor Emilio Del Bono, the council member Miriam Cominelli and members of the company board. The monument celebrates the founder of ORI Martin, who after moving to Brescia from Belgium, in 1933 started an industrial venture which is still alive.

Giovanni Marinoni Martin, Vice President of ORI Martin, remembered him: "Oger Martin was an old pioneer, an explorer of new markets. Dear great-grandfather Oger, you would be proud to know that we have walked this path in your wake. Today the group that bears your name consists of a dozen companies and employs more than a thousand families. Today, more than ever, your memory lives on in the teachings and moral values that you have transmitted to us: attachment to the family, attachment to work and respect for others".

The monument stands in front of the red bench that the Board of Directors of ORI Martin installed to emphasize the group's commitment against violence on women.